Give a gift of Health, Fitness & Well-Being this Christmas with a Physioworks Gift Certificate.
BONUS: Get a FREE SPIKEY Massage Ball (valued at $15) when you spend $100 or more*
Keep your friends & loved ones fit and healthy for 2016. Our Gift Certificates can be used across all our services including Physio treatments, Sports Massage, Clinical Pilates, Exercise Physiology classes and our range of Health Care products.
As a bonus, spend $100 or more and receive a FREE Spikey Massage Ball – valued at $15.00. They are great for relieving muscle tightness and tension across the shoulders, neck, back, hip, shins and feet.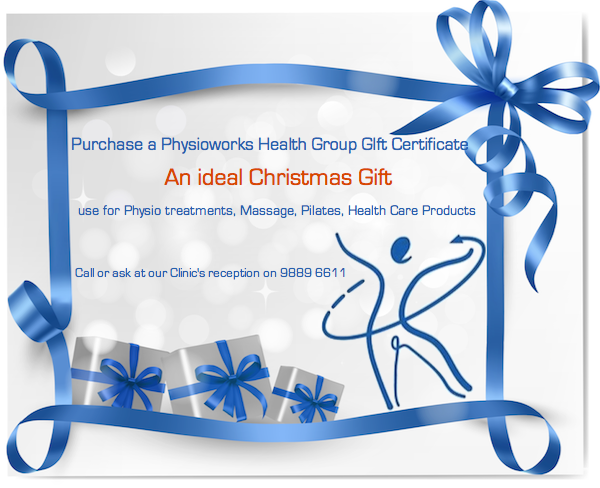 You can buy your Christmas Gift Voucher from reception at all our clinics; or give us a call – we will be happy to post out the voucher to you in time for Christmas.
Terms: FREE Massage Ball offer until 25/12/15 on gift voucher purchase of $100 or more. Gift voucher is valid for 12 months & can only be redeemed at the Physioworks Health Group clinic of purchase.