Torticollis means "twisted neck" (1). It describes an abnormal neck posture with persistent rotation of the head to one side and lateral flexion (tilting motion) to the opposite side. It can be relatively common in newborn babies, and can be present at birth or take up to 3 or more months to develop. The 'head-tilt' is equally likely to develop in girls and boys.
Plagiocephaly refers to any condition characterised by a persistent flattened spot on the back or side of the head, and is sometimes referred to as Flat Head Syndrome (1).
Two questions for parents:
Is your baby always sleeping with their head turned to the same side?
Is your baby developing a flat spot on one side of their head?
Many babies sleep with their head turned to one side either through preference or because they have tight muscles on one side of their neck. Over time this can cause a flat spot on their head and lead to further tightness in neck muscles. The neck tightness may cause some restriction in your baby's neck range of motion and limit how far they can turn their head.
What can a Paediatric Physiotherapy do?
Assess the severity of your child's plagiocephaly and/or torticollis and advise as necessary
Provide you with education for positioning and activities at home
Teach you some gentle neck stretches for your baby to improve the range of motion
Provide you with activities to encourage your baby to actively improve their movement on their own
Assess your child's general development
What is involved?
The first appointment will be a comprehensive assessment, education and management session
Depending on your child's age and degree of flattening/tightness, there may be some shorter follow-up sessions to monitor how your child is progressing and to ensure they achieve full range of neck motion
Your paediatric physiotherapist may also refer you on to other health professionals if required.
For more information please refer to the Royal Children's Hospital Fact Sheet on Plagiocephaly or please contact Physioworks Camberwell on 9889 6611.
Reference:
(1) :Torticollis and Plagiocephaly: Prevention and Getting Help ;Tamara Guo; November 7, 2013; www.earlyinterventionsupport.com
About the author: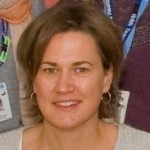 Adrienne Harvey (PhD) is a highly qualified, leading paediatric physiotherapist with over 20 years of extensive clinical and research experience in Melbourne, Australia and overseas. Adrienne consults on children with developmental delay, plagiocephaly, torticollis, toe-walking, postural variations, and a variety of neurological and orthopaedic conditions. She has is Doctor of Philosophy and has Master of Paediatric Physiotherapy from the University of Melbourne. Adrienne consults at Physioworks Health Group Camberwell