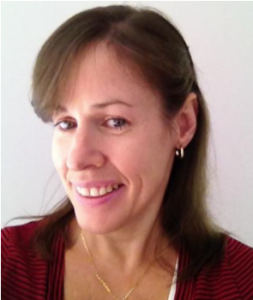 Elizabeth Martin, a highly qualified Paediatric Physiotherapist with over 20+ years of expertise in Paediatric Physiotherapy, is now consulting at Physioworks Health Group Camberwell.
Liz Martin has extensive experience assisting children who have physical developmental issues. Liz Martin consults on a wide range of paediatric conditions, including Cerebral Palsy, Downs Syndrome, Genetic syndromes, Plagiocephaly, Torticollis, Post-operative rehabilitation, Developmental delay, and other orthopaedic and neurological conditions.
"Liz's skill set perfectly complements our specialist physiotherapy clinic at Physioworks Camberwell" said Physioworks Health Group Camberwell Director Andrew Dalwood. "Liz has extensive experience across a range of Paediatric conditions, especially in Cerebral Palsy, where she is currently actively involved in ongoing research, so we welcome her expertise to assist children – and parents – in managing and improving their conditions and outcome", added Andrew

With her interest in Cerebral Palsy, Liz is a Member of the Australasian Academy of Cerebral Palsy and Developmental Medicine. Further, Liz is one of only three Victorian paediatric physiotherapy clinical advisors for the Statewide Equipment Program (SWEP), overseeing provision of clinical equipment for use by children to aid their physical development.
Liz graduated with a Bachelor of Applied Science (Physiotherapy) in 1988 from Latrobe University (Melbourne) and initially started work at the Alfred Hospital in general physiotherapy, before moving into the area of rehabilitation, and then specialising in Paediatric Physiotherapy.
Apart from consulting at Physioworks Health Group Camberwell, Liz Martin also currently works at The Royal Children's Hospital (Melbourne) and with Yooralla.
For a consultation with Paediatric Physiotherapist Liz Martin please contact reception on 9889 6611.
Read more information about Liz Martin.