Health Check – Physioworks Summer Newsletter: December 2016
Around the Clinics: HO, HO, HO!!
Please check our festive holiday clinic opening times on each of our clinic websites.
Physioworks Christmas Gift voucher: Available at all clinics – just ask at reception. Give a gift of a health, fitness & well-being – grab a Physioworks Gift voucher for your loved one this Christmas.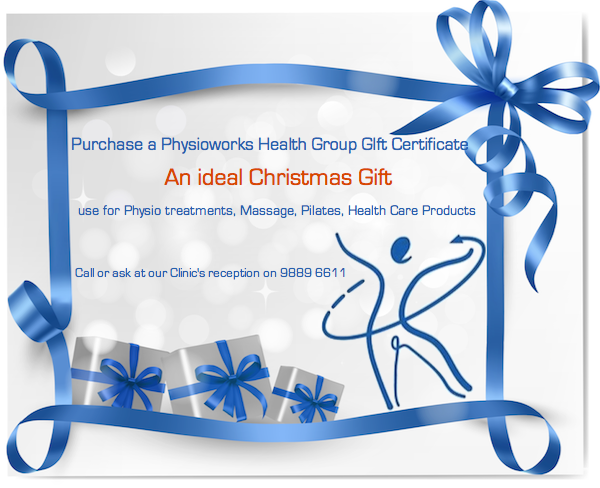 Vic Health Research Award: Members of our physiotherapy team, including Andrew Dalwood and Christopher Snell have been involved in the IMPACT study, headed by University of Melbourne, in which we delivered exercise based physiotherapy for chronic knee pain over the internet. The study has been presented a VIC HEALTH 2016 Research Award: www.vichealth.vic.gov.au/about/awards
The research paper is in finalisation & will soon be published. Congratulations to a great research team. Fantastic that all have been recognised for their outstanding efforts.
Check the Berwick clinic opening hours over the festive holiday period.
Congrats to Sports Physiotherapist Paul Kemel who has just been accepted to study (in between treating at our Berwick and Cranbourne clinics) for his Masters of Sports Physiotherapy in 2017.
Sports Physio Matthew Lynagh has been busy working with preseason training with the Collingwood Women's AFL team, getting the Pie girls ready for the AFLW season opener against the Blues in early February.
The Physioworks Berwick team joined with the team from P3 Sports and Recovery at the recent Melbourne Health & Fitness Expo held in Berwick.
Check the Camberwell clinic opening hours over the festive holiday period.
New websites: In demand Specialist Musculoskeletal Physiotherapists and Physioworks Directors Andrew Dalwood and David Francis have new, personalised .physio websites in 2017, highlighting their level of expertise and industry leading skill sets. Check out:

Winning Start: Physioworks Camberwell are the allied health care partner of the Camberwell Magpies Cricket Club for the 2016/17 season, with Sports Physiotherapist Brad Fernihough again supporting the Magpies in their winning start to the Victorian Premier Cricket season.
Exercise – New Year's Resolution? Clinical Pilates Physiotherapist Liane Fenwick provides expertise in Clinical Pilates, running classes assisting both men and women. Let Liane help you with your 2017 exercise goal – call reception on 98896611.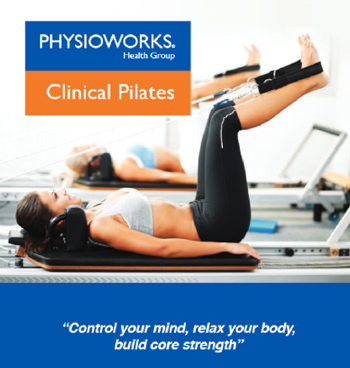 Check the Cranbourne clinic and Pakenham clinic opening hours over the festive holiday period.
Physiotherapist Ben Shipperd has had a busy cricket season, including being the team physio for the Victorian Male U17's team at the Cricket Australia National Championships held in November, on the Sunshine Coast. Congrats to the four Victorian players who made the U18 Australian team, including Physioworks patient, 15 year old Patrick Rowe.

Bra Research: Exercise Physiologist Megan Jepson is working with Monash University on a Bra research project looking at the impact of breast size on shoulder, neck and back pain, as well as posture. Check out the Channel 9 News story aired on the research.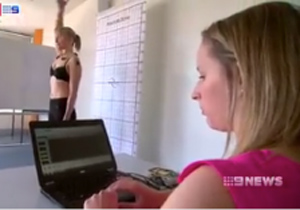 Chelsea's back: Post maternity leave, Physiotherapist Chelsea Low is now back at our Cranbourne and Pakenham clinics sharing her expertise in Paediatric Physiotherapy and Sports Physiotherapy.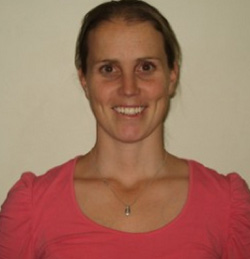 Check WPPC clinic opening hours over the festive holiday period.
Note our Clinical Pilates and Hydrotherapy services will recommence from Monday January 9th, 2017
Anyone for Tennis? Check out this snap of Waverley Park Physio Amy Shipperd, who recently provided her expertise to support competitors at the National Wheelchair Tennis Championships at Melbourne Park – the first of many elite level tennis events for Amy across the summer.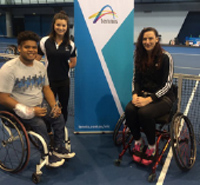 Exercise – A New Year's Resolution? Exercise Physiology services are now available at WPPC with Exercise Physiologist Brooke DeHey, who can help and guide you with a tailored exercise program in 2017. Call the clinic on 9795 0668 for an initial consult with Brooke.