Physioworks Camberwell is delighted to announce that we are providing health care services to the Camberwell Magpies Cricket Club (CMCC) for the 2012/13 season.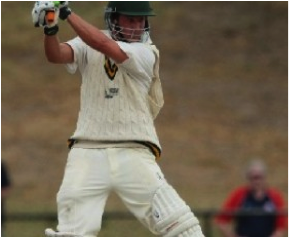 The sponsorship and support highlights the ongoing commitment of the Physioworks Health Group in assisting local district community based sporting clubs to achieve their optimal performance.
CMCC compete in VCA District competition with a squad of 60 players across 4 senior teams. The club also has a strong junior cricket program for players aged Under 10 to Under 16 with over 90 junior players registered.
The Physioworks Camberwell team will provide a range of specialised services to the CMCC squad including:
Sports Physiotherapy
Specialist Musculoskeletal Physiotherapy
Remedial Massage Therapy
Clinical Pilates
Performance Assessment Programs.
Sports Physiotherapist, Brad Fernihough, has been assigned as the lead physio to the CMCC. With a Masters in Sports Physiotherapy and as an elite junior cricketer, Brad has an excellent understanding of the sport and the prevention, management & treatment of cricket related injuries.
The proximity of Physioworks Camberwell clinic to CMCC training venue means all treatments and full assessments are taking place at the clinic to ensure the very best treatment facilities for the Magpie squad (and supporters).
The team at Physioworks Camberwell are working with CMCC to ensure a healthy, rewarding & successful cricket season for all playing squad members – and supporters. Go Magpies!!
Physioworks Health Group provides excellence in General and Specialist Musculoskeletal Physiotherapy care and treatment. Headed by David Francis and Andrew Dalwood, Physioworks have been successfully providing quality care for patients for over 15 years, operating a network of four multi-discipline health care clinics across Melbourne including Camberwell, Cranbourne, Mulgrave and Pakenham.
If your local sporting club is looking for health care support during your competition season please contact Susan Francis on 9889 6611.