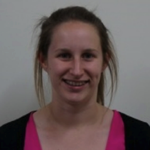 Megan Jepson, a highly credentialed exercise physiologist at Physioworks Health Group, is now available for Exercise Physiology consultation at Physioworks Camberwell clinic on Friday afternoons.
Megan holds a Bachelor of Exercise & Sport Science and a Masters in Clinical Exercise Physiology.
Megan has a passion and desire for seeing people reach their ultimate goal, whether that be to fit into that size 10 dress or to finally be pain free, as she firmly believes "that a little bit of exercise can help everybody".
Megan specialises in exercise assessment and the prescription of:
Geriatric populations for general de-conditioning, high falls risk & chronic conditions
Obesity
Diabetes
Pre & Post Natal Women
Musculoskeletal injuries and conditions, including chronic back pain
Sport specific conditioning, particularly netball and swimming
Megan Jepson also consults at Physioworks Cranbourne Physioworks Pakenham clinics. Please contact reception to book an EP consultation with Megan at Physioworks Camberwell on 9889 6611. You can download our EP flyer below.