Physioworks Health Group: Around our Clinics – Winter 2016
There is always plenty happening across our five busy clinic locations, and this winter is proving to be no exception…
Career's Night Educational Presentations:
Specialist Musculoskeletal Physiotherapist David Francis and Andrew Dalwood are highest qualified experts and leaders in their field. Both David and Andrew regularly share their expertise, including lecturing physiotherapy undergraduates, presenting at conferences and also representing the physiotherapy and health care industry as a potential career path for aspiring school students.
Recently David Francis presented to students at Xavier College Year 10/11 Career's Evening.
If your school could benefit from career guidance from Andrew or David please contact the clinic on 9889 6611.
We love our community junior footy…
This season Physioworks Camberwell team are supporting the Xavier College APS Football program on footy training days and all match days at the school.
Specialist Musculoskeletal Physiotherapist David Francis, and our team including Sports Physiotherapist Brad Fernihough and Sports Trainers Fiona Reid and Kirra Smith, and Exercise Physiologist Brooke DeHey are hands-on; ensuring the highest quality immediate treatment for the boys.
…and we love supporting the Ashy Redbacks…and we were proud to be the Round 8 Club Sponsor on the first weekend of June….as always the boys and girls had heaps of fun and enjoyable weekend of footy….GO REDBACKS.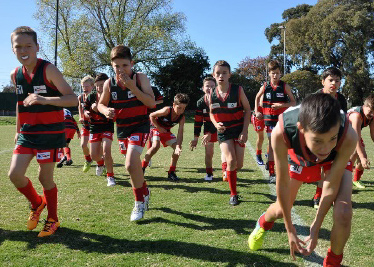 Run by Clinical Pilates Physiotherapist Liane Fenwick our Clinical Pilates session are proving extremely popular – so our timetable has been dynamic to best meet client demand. Please check the Clinical Pilates timetable on the Camberwell website for up to date session times.
And a big welcome to another new junior member to the Physioworks team!! Congratulations to Sports Physiotherapist Brad Fernihough and partner Maggie on the safe arrival on May 13 of bouncing baby girl Samantha Andrea.
"I go to Rio….."  Congratulations to Philip Boland, Remedial Sports Massage Therapist at Physioworks Pakenham, on his appointment to the 2016 Rio Paralympic Games. Philip will be providing his massage expertise working in the Australian HQ in the Games Village.
Earlier in 2016, Phillip worked as the soft tissue therapist for the Australian Federation Cup tennis team across the hard fought tie played in mid-April against the USA in Brisbane.
Meet our new health-care professional, Irwin Kim, who has joined the Physiotherapy team at our Cranbourne and Pakenham clinics. Irwin is into bodybuilding, power lifting, gym, running & soccer so has a keen interest in sport injury prevention and management. Irwin can also be found at the Devon Meadows Football Netball Club where he provides his expertise as the team as match day physio. For a consultation with Physiotherapist Irwin Kim please call the clinic on 5995 1111.
It has been a busy few months for Sports Physiotherapist Matthew Lynagh. After working with the U18 and U15 Victorian Womens' cricket teams across the summer, Matt was appointed team physiotherapist for the Victorian Indoor Cricket team, with the Open women's team recently winning the Indoor Cricket National Championships. Swapping willow for a Sherrin, Matt also recently supported the South East Football Netball League (SEFNL) Inter-league squad as team physio in their resounding victories over the Murray FL in the AFL Victoria Community Championships.

Waverley Park Physiotherapy Centre (WPPC) – Physioworks Mulgrave.
What services do we provide at WPPC? Check out this new video from WPPC Director Andrew Dalwood which highlights the extensive range of services available at the Mulgrave clinic.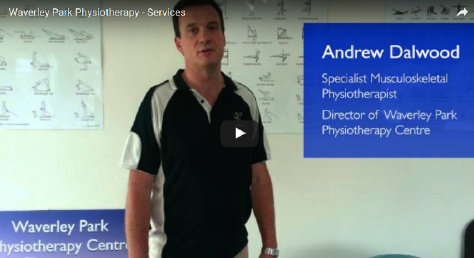 Any one for Tennis? Physiotherapist Amy Shipperd from WPPC, provided her physio expertise to all players at the Gallipoli Youth Cup event held at Melbourne Park Tennis Centre in April, including treating Jaimee Fourlis, the girls singles winner.
Physioworks Health Group Sports Physiotherapists Matt Lynagh and Paul Kemel will be available for consultation at our new Berwick clinic at P3 Sports and Recovery from July 1.
Physioworks Health Group @ P3 Sports & Recovery
53-55 Enterprise Avenue
Berwick, VIC 3806
Phone: 97689276.
Consultation hours are:
Sunday 8am-12pm
Monday 5pm-8pm
Wednesday 5pm-8pm
Friday 3pm-6pm